Blog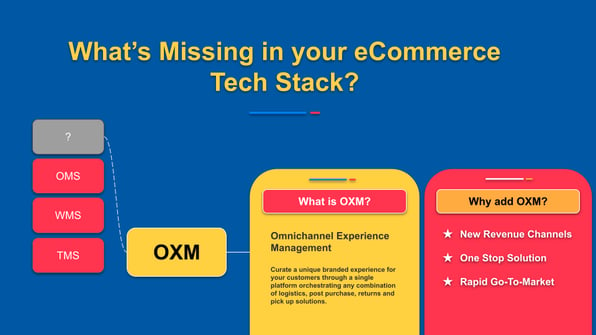 What is an OXM platform?
Within the industry, we spend a lot of time and money...
Back to Blog
Delivery
Efficiency
Improvement
Solutions
Logistics
Omnichannel Experience Management Platform ( OXM )
Shipping
eCommerce
3PL
Curbside
On-Time
Retail Management
BOPIS
Innovation
Order Management
Holiday Shipping
Peak Season
Omnichannel Strategy Ready
Launch a comprehensive delivery management experience for your enterprise retail brand today.
Let's Talk!